Welcome, friend! So something in you longs for less stress and more creativity? Great, I'm here to support you–and to remind myself. Truth is I'm always looking for ways to live a more productive, joyful, peaceful life.
First off, I get you. I'm a creative too. I call myself "an artist of sorts", or a "Jill of all trades" (not Jack since I'm female). I'm multi-passionate, creative, curious, deep in thought, and sometimes quirky. Some may think I'm all right-brained as a creative, but the truth is I'm super analytical, which is the left. So let's just say I'm (somewhat) balanced.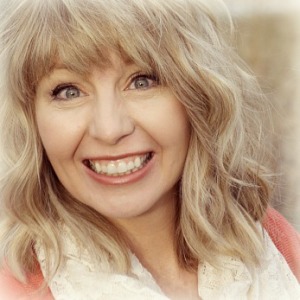 My entire life has been full of creative adventures. When I was young, I would rearrange my room over and over again. I'd make up skits with friends, and my best friend and I would tape ourselves singing totally off key. As an adult, I consider myself resourceful, self-taught and independent. I love to learn new things. I crave education and need it to thrive. So over the years, I've learned to take photos, faux paint walls, garden, decorate, make crafts, cut and color hair, do DIY projects and home repairs, and more. And over the last ten years, I've taken classes in writing, speaking, and life coaching.
This website is my online playground where together we explore creativity and the ups and downs of being a creative.  There will be practical advice, personal stories, questions to get you thinking, and inspiration to keep you moving forward. For those of you interested in one-on-one coaching, I'm currently taking new clients(women only). I offer a free consultation to see if coaching is right for you. Bottom line is I'm here to cheer you on towards your best life. No more waiting until everything is just right. It's your time now.
For a little bit more about me, here are some things I love (many make the list because I love to photograph them):

a deep appreciation for beauty, in nature, in life, in people

thrift stores and garage sales

birds (esp. love watching them eat from my backyard feeders)

happy music – I love most genres depending on my mood

architecture – old buildings, barns and churches, vintage doors and windows, rusty old vehicles

mason jars just because

learning – I love education

laughter – the goofier the better

prayer with friends

quiet – solitude – simplicity – minimalism

cozy coffee shops (with a friend)

quaint small towns, dirt roads are a plus

frugality

vintage VW buses, something about them makes me smile

art in its many forms – live performances

books – I call them my friends

ever-changing skies, sunrises, sunsets, storm clouds, raindrops, rainbows

the majestic view of Pikes Peak – I live in Colorado Springs

my furry companion, my dog, Teddy

chips and salsa and chocolate. . .oops, I mean health and wellness, actually both

youth, I have a heart for teens and twenty-somethings

Jesus and God-centered talk with others (I write about faith at Tea with Tiffany.)

creative people, especially hearing their hearts and seeing their work
MY CRAZY FAMILY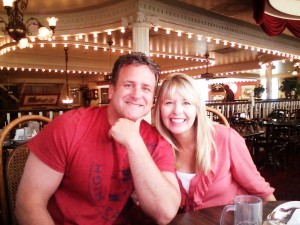 Me and Derek – Married for 24 years already, wow!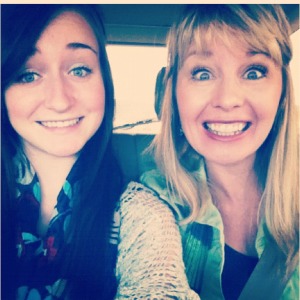 My daughter Hannah and me. Cheesy I know, what can I say?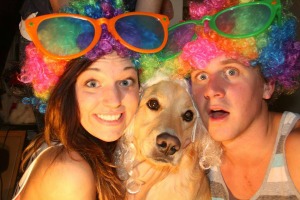 My son Justin and his wife Brittany and, of course, Teddy in my "playroom".

Oh and if you like to laugh, check out my son's YouTube prank channel. It's full of family friendly pranks and several acts of kindness. Also, Brittany is an amazing artist/photographer. Check out their surprise proposal Flash Mob Proposal – Justin and Brittany.
MY SPOILED, FAVORITE DOG (Teddy Bear)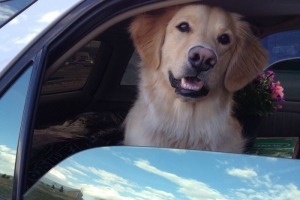 Teddy has a Facebook page and a YouTube channel.. Yes, I'm pretty much an empty nester, I know it's pathetic. But it's play for me to share his pics and videos.